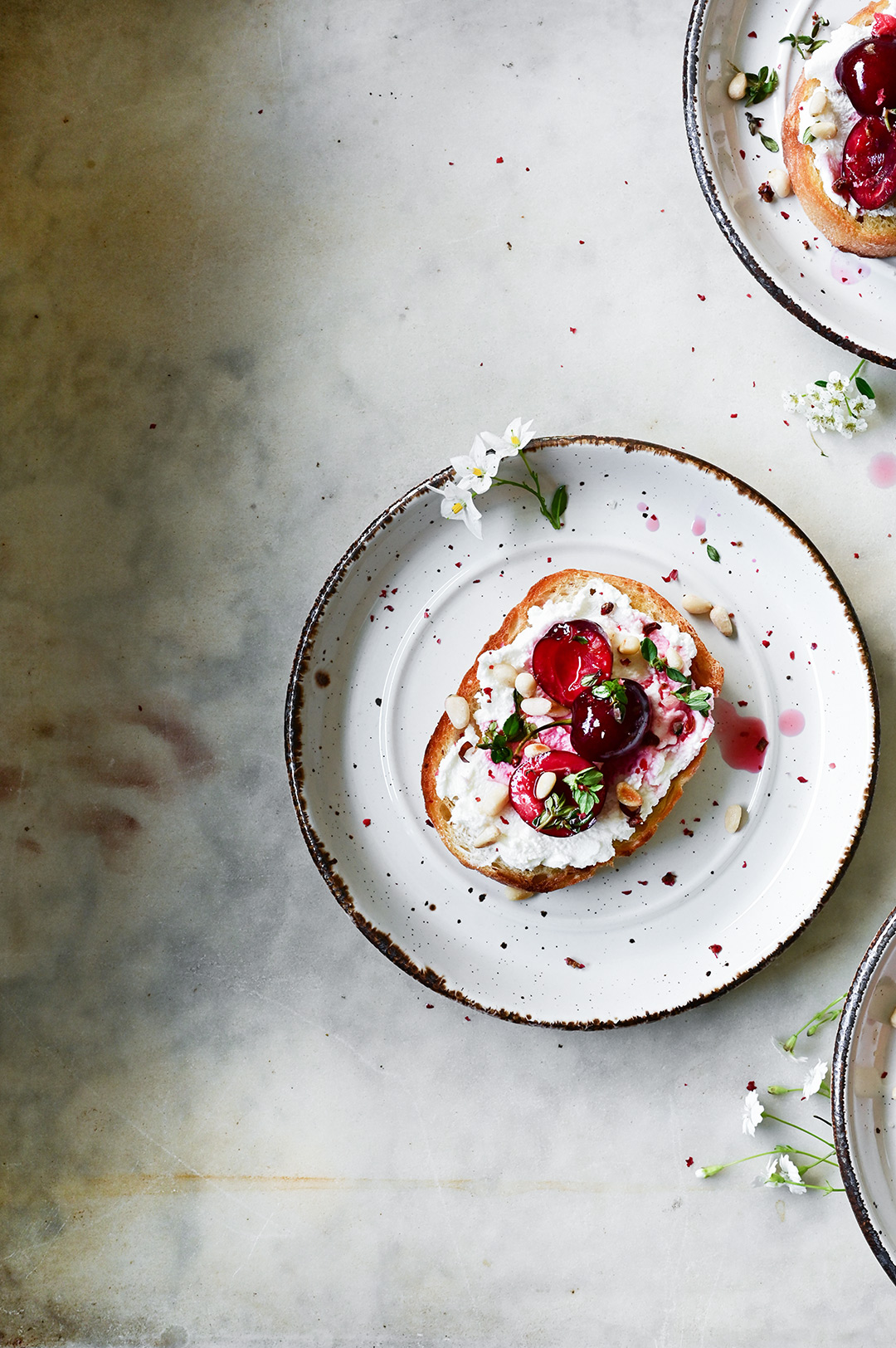 Macereren is een makkelijke manier om veel smaak aan je fruit toe te voegen. Gemacereerd fruit kan zoet, kruidig, hartig, zuur of bitter zijn. Het is een proces om fruit snel te verzachten en te veranderen in iets interessants en lekkers.
Nadat je de kersen in plakjes hebt gesneden en de pitten verwijderd, worden ze in sherryazijn en honing  verzacht. Dan op smaak gebracht met tijm, zeezout en roze peperkorrels voor een heerlijke diepte van smaken. Geserveerd met crostini, romige geitenkaas en knapperige pijnboompitten, maar perfect geroosterde dukkah zou hier ook passen. 
Het is een verbazende manier om de smaken naar een hoger niveau te tillen en zeker een kaart die je nodig hebt om uit je culinaire mouw te schudden. Geweldig in combinatie met geitenkaas, crostini en dukkah, een salade, gegrilde vis of kip. 
Dit heb je nodig
4 plakjes zuurdesembrood
1 klontje boter
geitenkaas
2 el geroosterde pijnboompitten
gemacereerde  kersen
250 g kersen, in twee gesneden en pitten verwijderd
1 sjalotje, in dunne plakjes
2 el honing
2 el sherryazijn
zeezout
1 tl roze peperkorrels, fijngestampt
1 el blaadjes tijm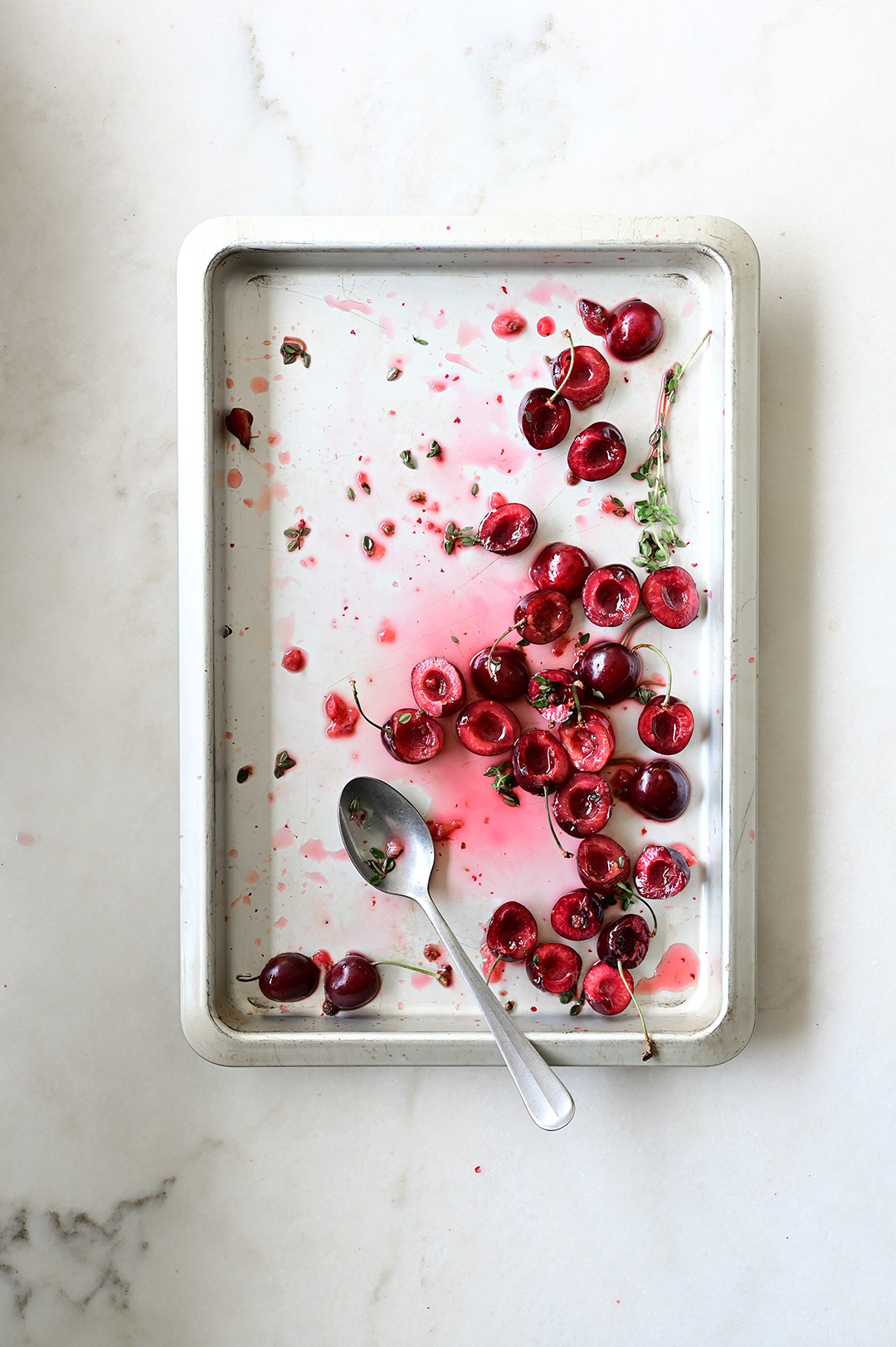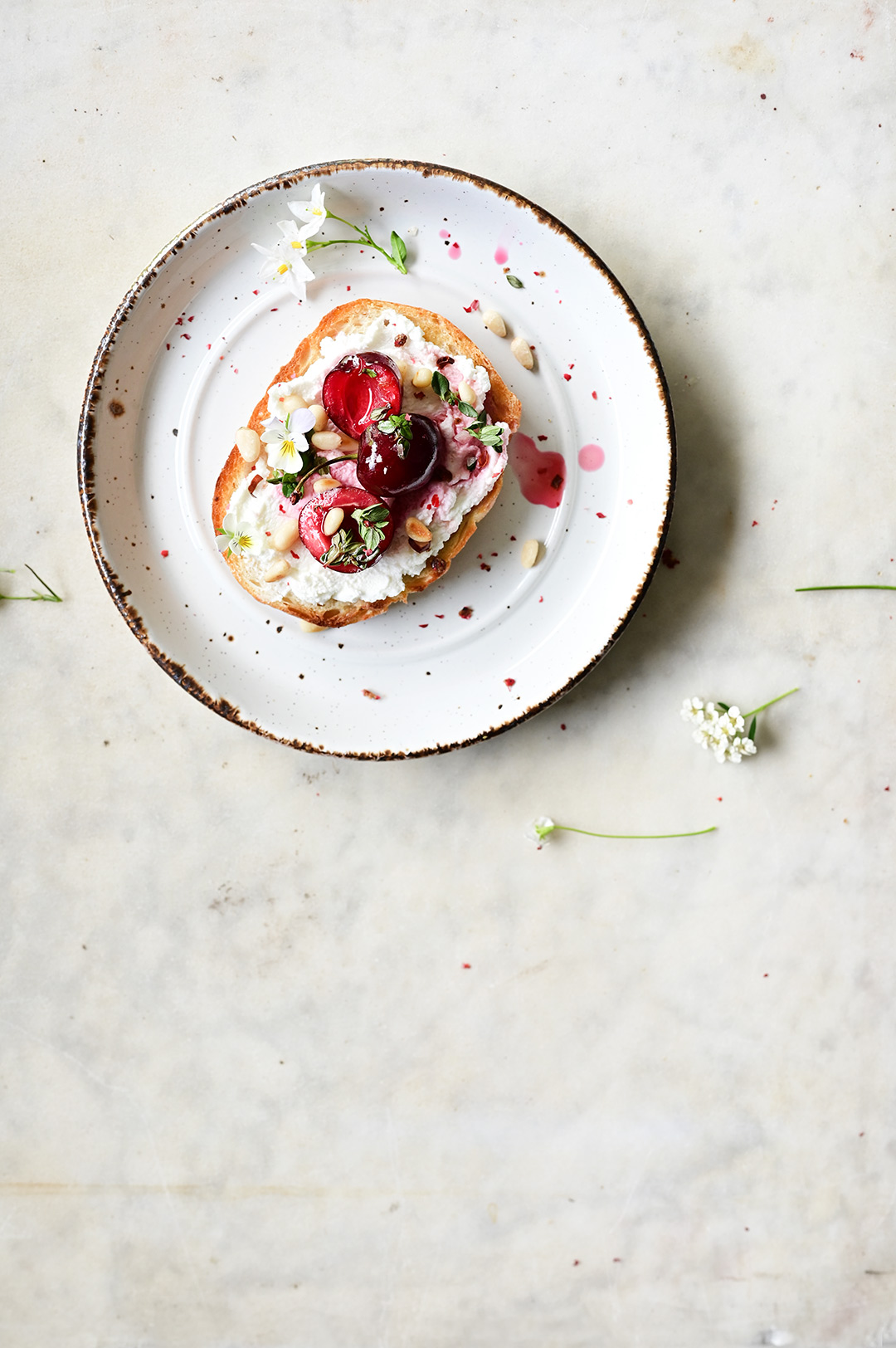 Zo maak je het
Doe de kersen en alle andere ingrediënten in een kom, roer, dek af en laat minstens 1 uur rusten.
Verhit de boter in een koekenpan, rooster de sneetjes brood goudbruin.
Werk af met geitenkaas, gemacereerde kersen en pijnboompitten. Serveer. Eet. Geniet.