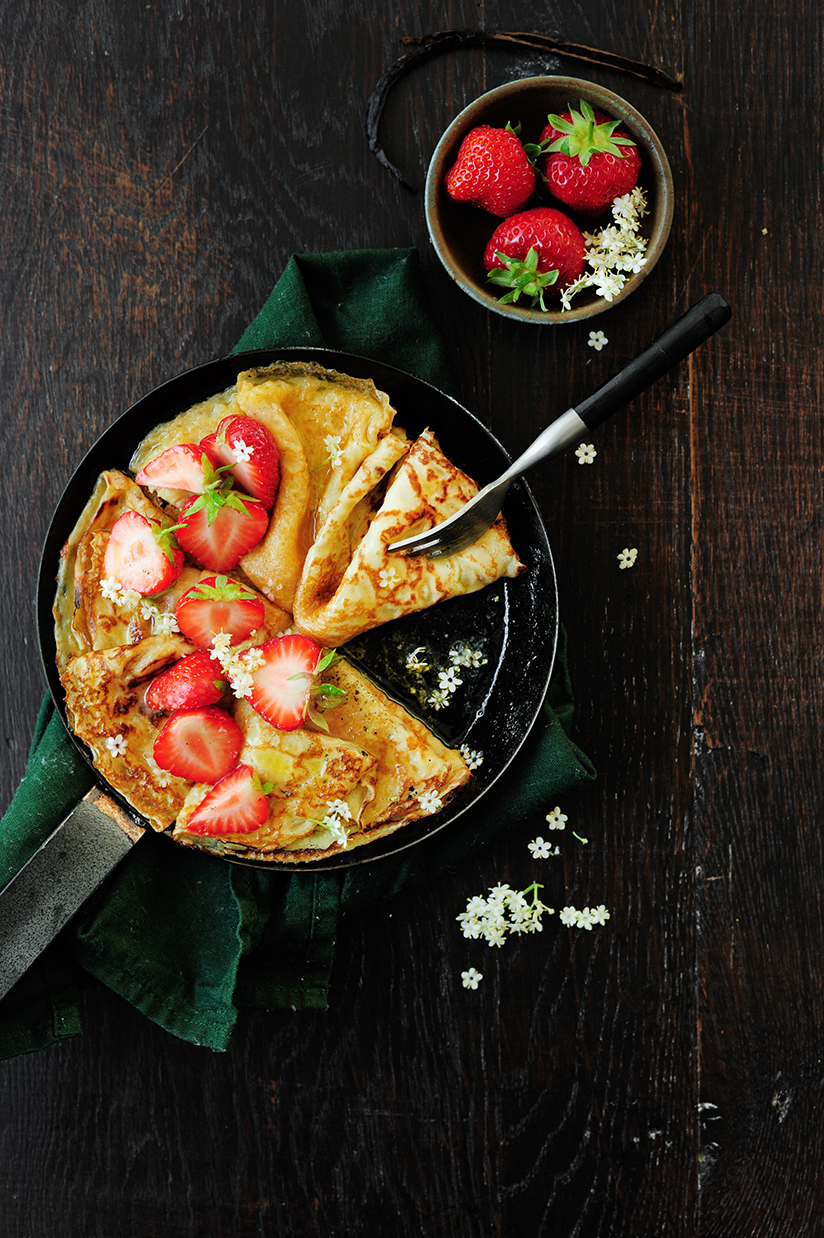 Zijn er pannenkoekenliefhebbers onder jullie? Ik ben dol op elke versie, zoet of hartelijk.
Nu, in de lente, smaken ze heerlijk gewenteld in een vlierbloesem-botersausje en met zoete, sappige aardbeien on the side. Eenvoudig, snel en met een geweldig aroma. Lekker als een zoet ontbijt of dessert.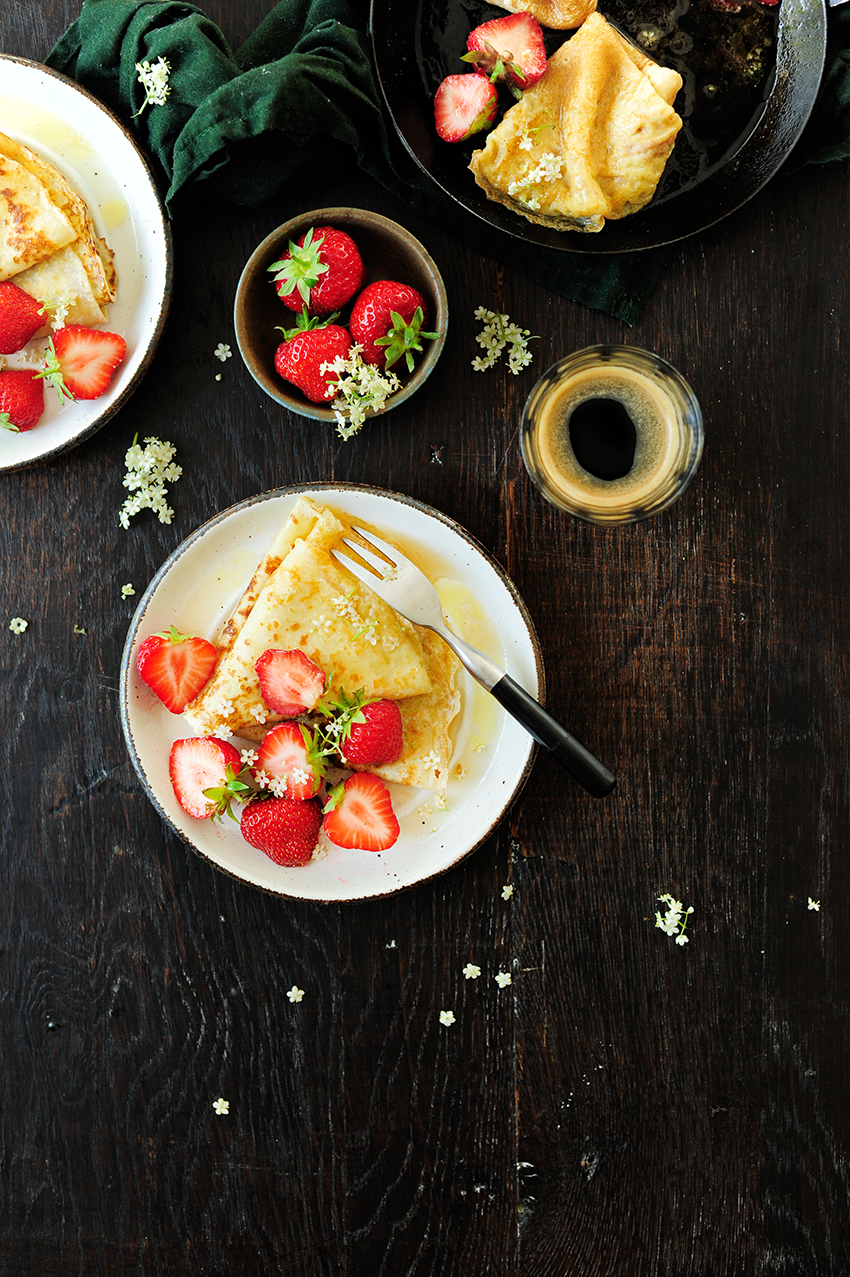 Dit heb je nodig
pannekoekenbeslag
250 ml melk
1 bio eitje
1 el vlierbloesemsiroop
100 g bloem
botersausje met vlierbloesem
50 g boter
70 ml vlierbloesemsiroop
Zo maak je het
Bereid het beslag voor de crêpes. Zeef de bloem in een kom, voeg het ei, de siroop en de melk toe. Roer tot een glad beslag. Verhit een koekenpan op middelhoog vuur en vet het licht in met olie, bak dunne pannenkoeken. Vouw ze vervolgens in driehoeken.
Verhit de boter op middelhoog vuur in de pan, voeg de siroop toe en roer. Voeg 4 driehoeken toe, wentel in de saus en warm op. Serveer onmiddellijk met aardbeien, bestrooid met poedersuiker of voeg vanille-ijs toe!