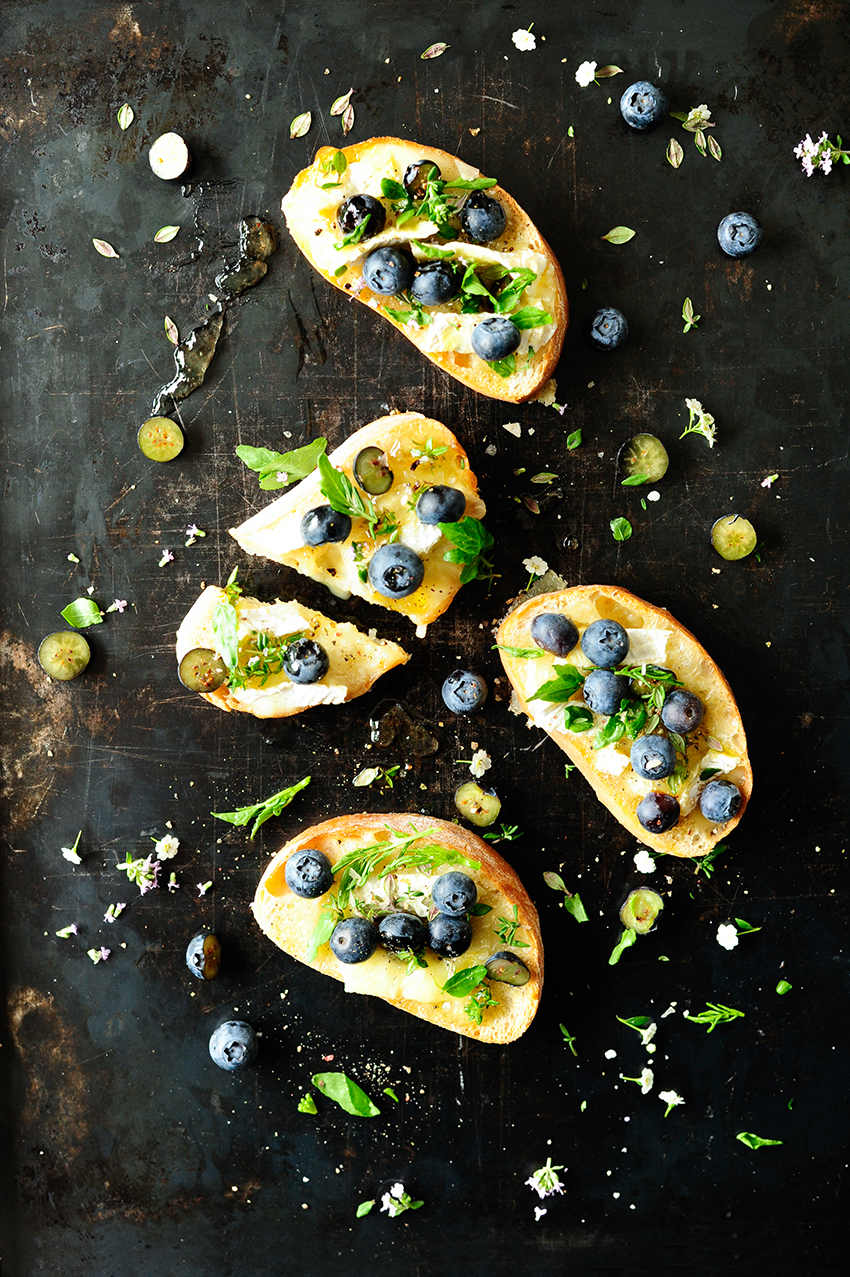 Brie met vers fruit is fenomenaal lekker,  zoet en hartelijk is een van mijn favoriete combinaties. En dit is het  meest eenvoudige recept voor een zomerse lunch, ontbijt of een snelle snack. Grill het brood met een beetje olijfolie, smelt dan de brie en versier met verse bosbessen en vlierbloesemdressing. Werk af met tijm en EET (:
dit heb je nodig
1 ciabatta brood
250 g brie, in plakjes
250 g bosbessen
verse tijm
rucola of waterkers
olijfolie
zout en zwarte peper
de vlierbloesemdressing
3 el vlierbloesemsiroop
50 ml olijfolie
blaadjes van 2 takjes tijm
sap en zeset van 1 citroen
zout en zwarte peper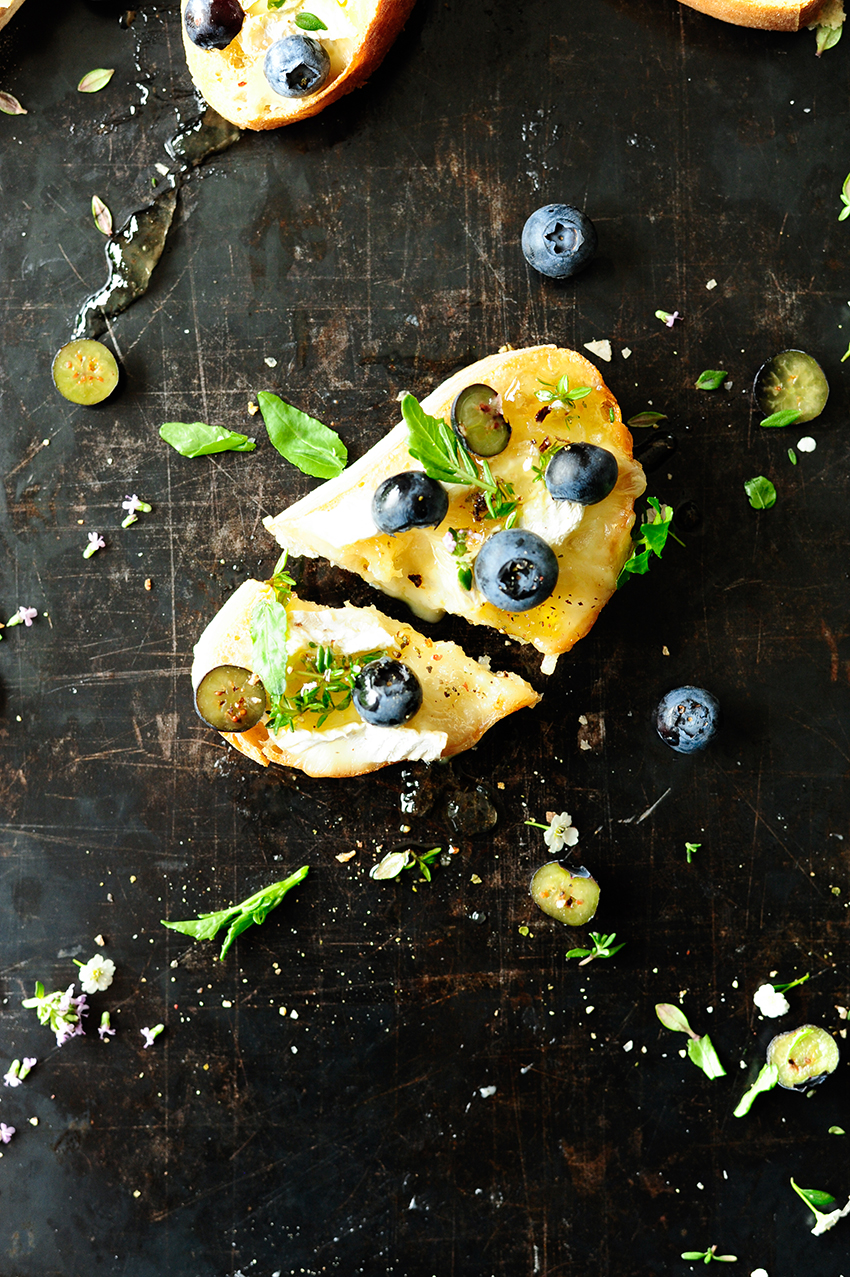 Zo maak je het
Snijd de ciabatta in dikke plakjes, besprenkel met olijfolie en bak in de oven gedurende 5 minuten op 180°C. Leg de plakjes brie op elk stukje brood en bak nog 5 minuten verder.
Meng ondertussen alle ingrediënten voor de dressing.
Leg de bruschetta met brie op een bord, versier met bosbessen en besprenkel met de vlierbloesemdressing. Serveer met waterkers en tijm, kruid met zout en peper. Smakelijk!